Hi, I'm Kerri-Anne.
I'm a licensed mental health counselor but you might also call me a couple's confidant, a marriage mender or a relationship restorer.
I help couples who feel like their partner just doesn't understand them. Couples who can't escape the memory of their partner's betrayal and those struggling to reclaim the connections that once came so easily. I empower couples to use the tools they already have while acquiring new skills so that they can experience the great joy of a highly functional relationship.
I know from my experience working with hundreds of couples that rebuilding trust, reconnecting and re-establishing friendship and safety can feel impossible. You are NOT alone and you DESERVE a more fulfilling and satisfying relationship. I'd like to help you create the relationship you've been longing for.
Using the Gottman method, I've seen great success in working with couples who are deeply committed to each other and to the process. I have focused my work on relationships for many years because I believe that anyone is capable of overcoming the challenges of their relationship. All you need is the right guide. Let me be your guide.
Gottman Relationship Checkup Approved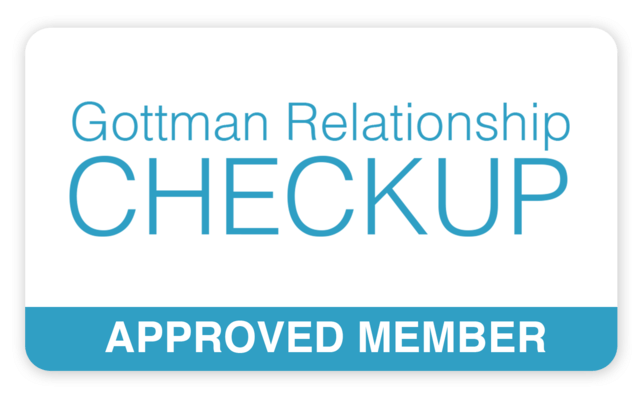 This online relationship assessment tool is based on 40 years of scientific research by Dr. John Gottman on why relationships fail or succeed. Are you ready to take a deeper look at your relationship's strengths and challenges and see what the research recommends on how to improve your relationship? With the help of a qualified therapist, you can have the relationship you've been longing for. Contact me today to get started.
What do I believe?
Compassion - I believe in abundant compassion. Being in a committed relationship is hard work and no one has the manual that offers all the "how to" steps to navigate the trials of a relationship. I have realistic expectations for you and want you to feel the same. I will offer you the compassion and care you deserve.
Support - Having the right support can go a long way. I will offer you the support and guidance you need to effectively address challenges you're having in your life and in your relationship.
Balance - While I'm sure your relationship is valuable to you, I understand that it may not be the only thing you're juggling that demands your time and energy. I value balance and part of my work with you will help you understand how struggle in one area of life can impact other areas.
Commitment – Because relationships take work, it requires consistent committed efforts. I believe that with commitment, we can do great work together and accomplish your goals.
Invest in the health of yourself and your relationship today by calling to schedule a complementary 15-minute phone consultation. I'd love to hear from you and what you most need support with.
Get My Five Best Tips to Have An Epic Marriage and More.